TOSHIBA - YOUR DAILY NEEDS MATTER.
Our home solutions are designed, engineered and manufactured with undivided attention to the details that matter most to our consumers. We strive to deliver crafted breakthrough home solutions with key details that make a big difference.
FRESHNESS & TASTE PRESERVATION
Toshiba refrigerators powered by 3System® is installed with 3 specially designed,independent compartments which enable the proper storage of groceries and prevents cross-contamination.
With the best in class technologies, our selection of appliances allows you to comfortably stock up on everything you need, rest assured that each item has the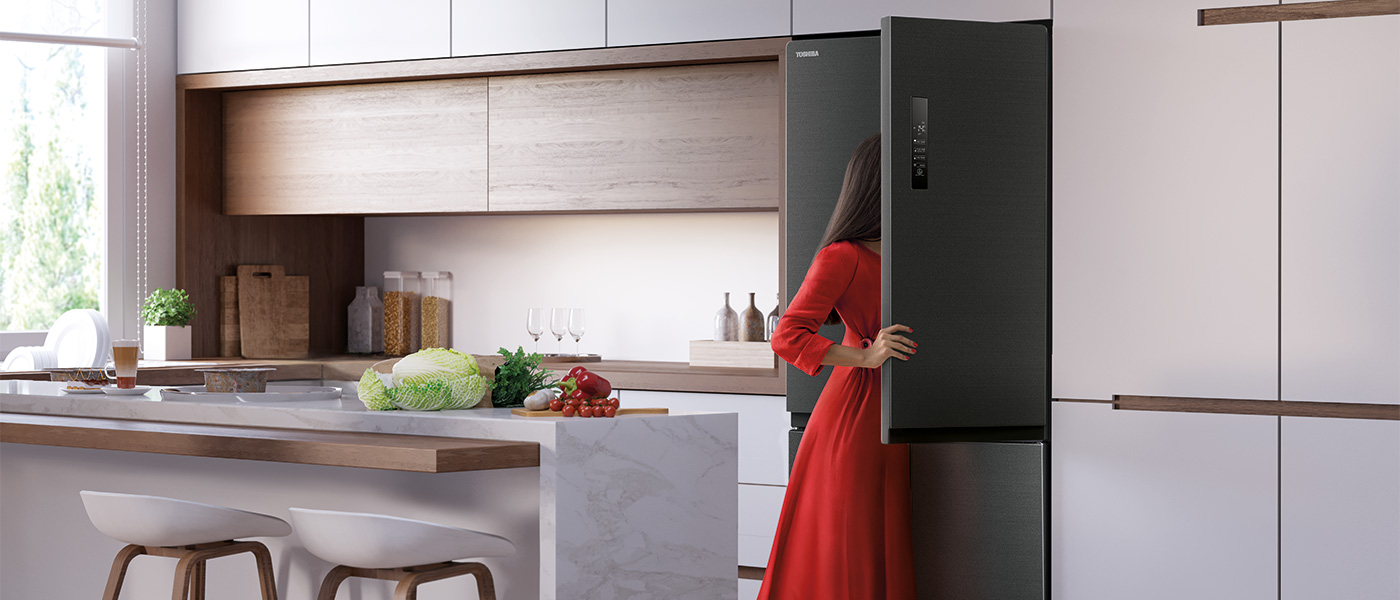 perfect storage space in your refrigerator to sustain its freshness and preserve its delicious flavour.
INNOVATION
With an innovative approach and consumer-centric functionality, our line of washing machines meet expectations as closely as can be.
Toshiba Front Load Washer Dryers allow you to finish your full load of laundry in one go, without the need to reload.
COMFORT & HYGIENE
We have developed and perfected a line of smarter, more efficient, and less time-consuming dishwashers that seamlessly become a part of your day-to-day chores and ease your routine. They allow you more time to focus on yourself, your family, your work, and your convenience.
A 3-stage hygiene combination that washes, sterilizes and eliminates bacteria.
NUTRITION
Crispy grilling, healthy air frying, convection baking and low temperature cooking- all to be managed seamlessly in a single oven!
Our range of microwave ovens is designed to complement innovation with high functionality, and optimal safety measures to turn cooking into a fun, easy and smooth affair.